Posted by Gun Storage Solutions on Mar 13, 2020
(No Longer Offered) New Product Line: American Rebel Black Smoke Series Gun Safe!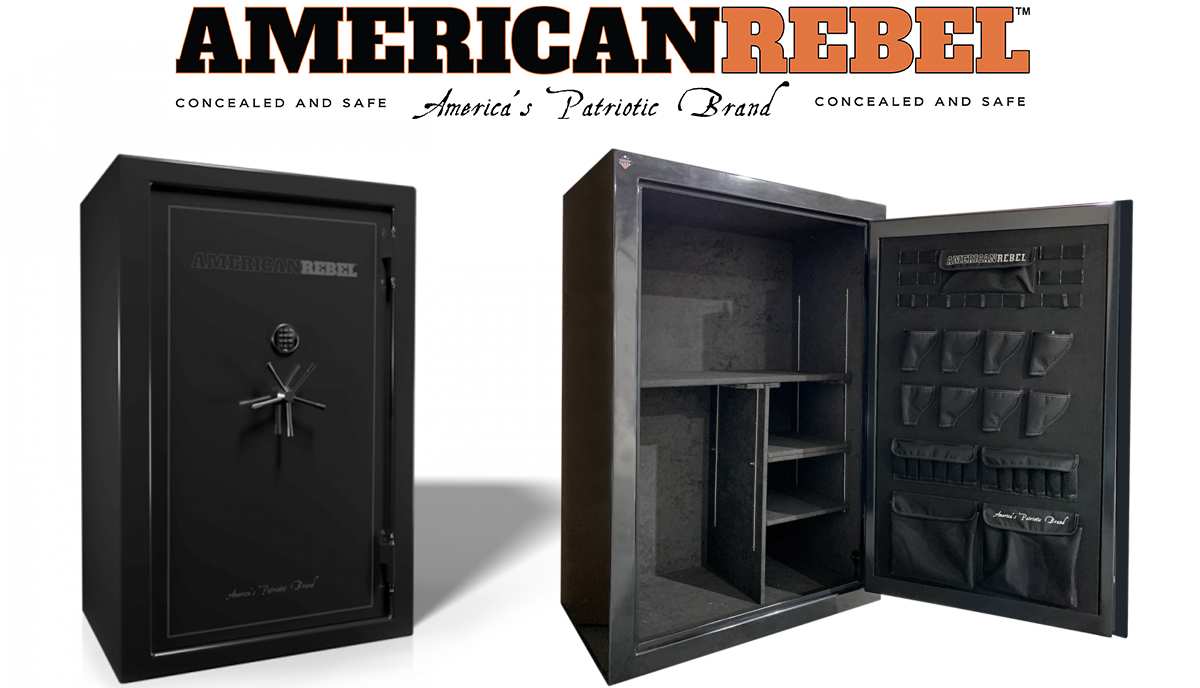 The American Rebel Black Smoke Gun Safe is strong - very strong. It's constructed entirely of pressure-formed 11-gauge American-made steel. This gun safe is 3 times stronger than the 14-gauge steel used in most gun safes manufactured in China. The door uses 11-gauge inner steel which is 6 times stronger than imported safes.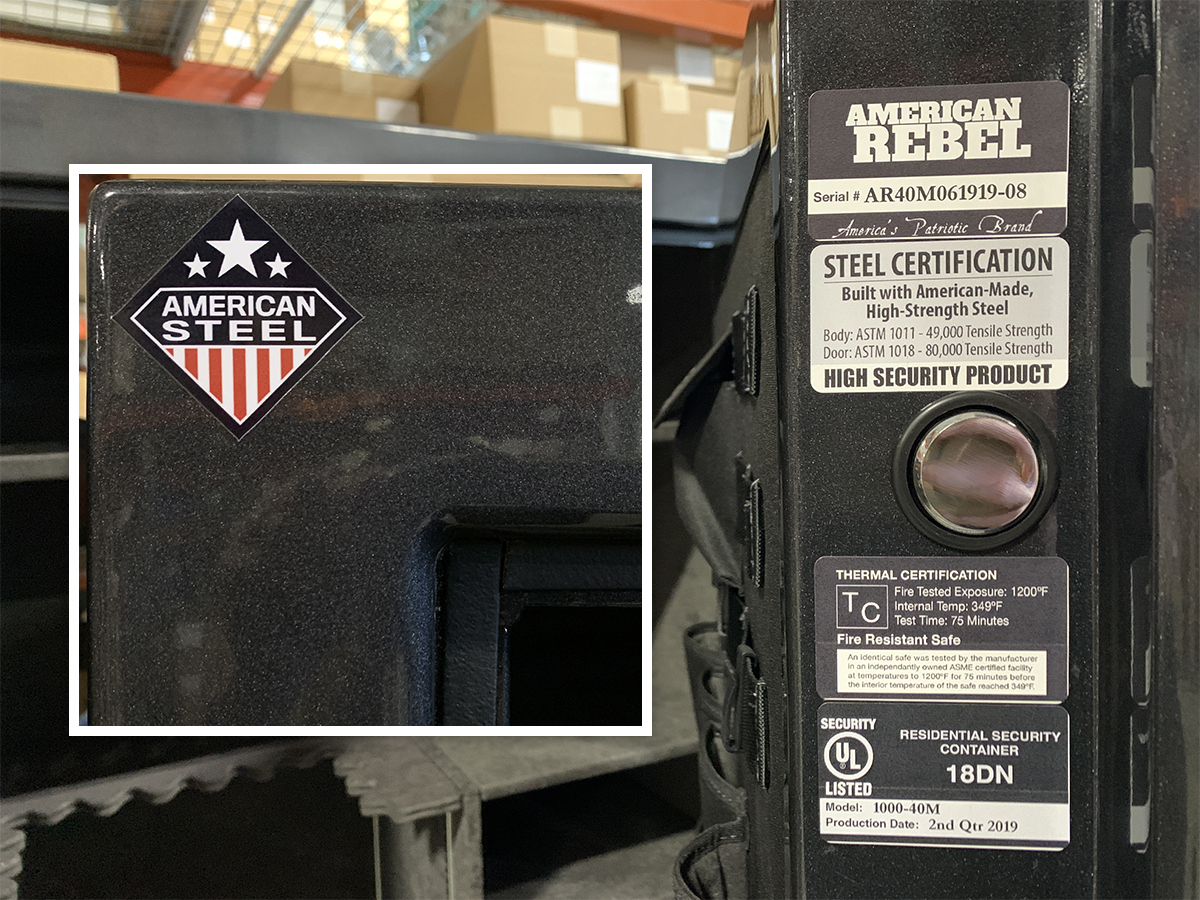 The Security Features of the AR Black Smoke Series Gun Safe
Security features abound with the America Rebel Black Smoke series, including 1 ¼" diameter door bolts, Four-Way Active Boltworks, LED Lighting with Motion Sensor, Diamond-Embedded Armour Plate, anti pry recessed door, and an emergency lock mechanism that is triggered by attempted punching. This gun safe has substantial fireboard, including a FIRE RATING of 75 minutes @ 1200°F.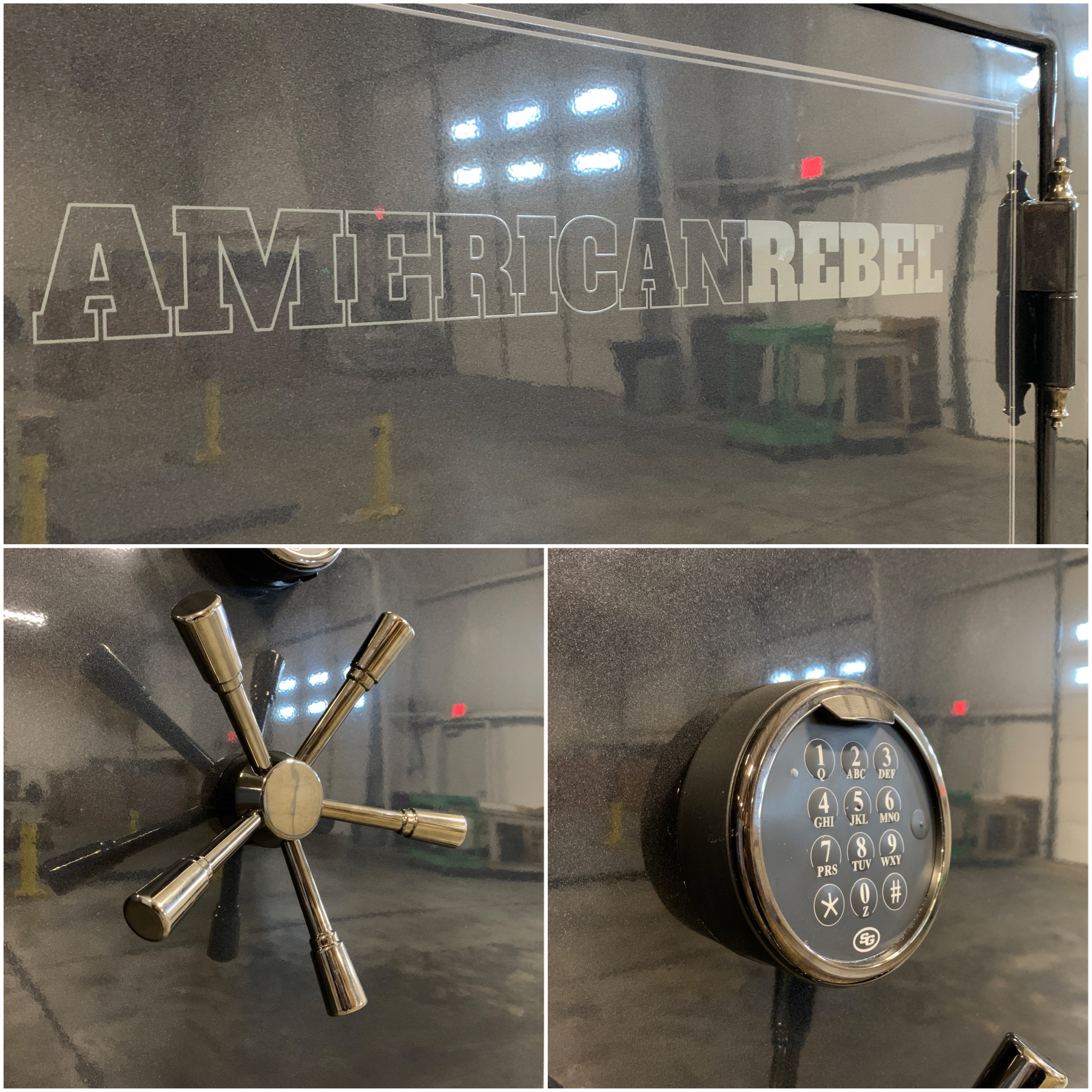 The American Rebel Black Smoke gun safe features a Sergeant General Electronic Lock with a small light that can be turned on to illuminate the keypad. The 5-spoke dial feels solid and powerful as you turn to release the bolts. With the external hinges this gun safe door swings open a wide 180 degrees.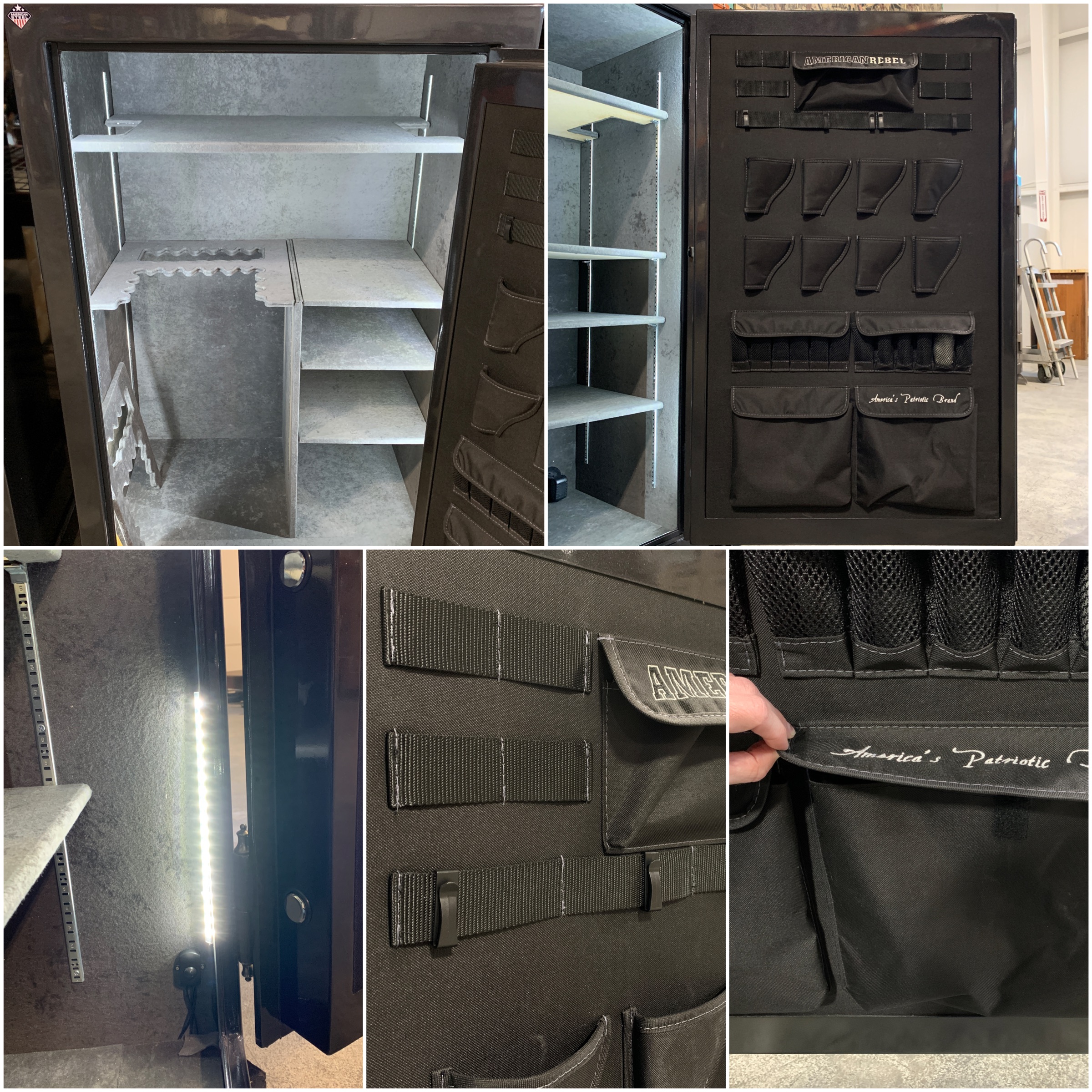 The AR Black Smoke interior has a standard center divider with long gun racks and shelving available for both sides. Preinstalled track lighting illuminates the entire gun safe so you can easily find what you need. The door panel includes pouches and hooks to organize pistols, magazines, knives and documents.
Use Rifle Rods and Handgun Hangers with American Rebel Gun Safes
For this gun safe to achieve the highest capacity, use our Gun Storage Solutions products. Our Rifle Rods and Handgun Hangers, as well as all our other Gun Safe Accessories create extra space inside your safe. With versatility as a priority, our products will retrofit this gun safe to hold more guns, make things easier to access and increase overall functionality. Be sure to check out our alternatives to a standard gun rack and add these helpful tools to your cart!
As one of the strongest and most secure gun safes in the world, the American Rebel Black Smoke series can be a very important asset for you to consolidate and secure your gun collection.

American Rebel Holdings, Inc (AREB), based in Nashville, TN, was founded in 2014. They design and market self-defense and patriotic products. The company also offers concealed carry products which include defensive jackets, t-shirts, knives, caps, CDs, hats, and backpacks. American Rebel Holdings serves customers in the United States.